Compare energy suppliers
Compare Shell Energy tariffs
Save £300 on your annual energy bills*

Over 250,000 people switch every month**
What people have to say about us
Thank you this is best one
Very easy website to use, vast amount of quotes to choose from and lots of information about each policy. Good prices as well.
4.75/5 from 2914 customer reviews
Compare Energy Prices with Shell Energy
---
Shell Energy was originally called First Utility, and was the seventh-largest independent energy supplier in the UK before it was acquired by Royal Dutch Shell in 2018.
Launched in 2008 by co-founders Mark Daeche, Darren Braham and Marcus Citron as a spin-out from First Telecom, First Utility was the first energy supplier in the UK to offer smart meters to domestic energy customers, and gained significant market share when it began offering to install these meters for free.
The company was rebranded to Shell Energy in 2019, but continues to maintain its commitment to competitive energy prices and high levels of customer service under its new brand name.
If you're keen to see how much you could save on your electricity or gas bills by switching to Shell Energy why not use our energy price comparison service to compare gas and electricity tariffs now?
Is Shell Energy a green energy supplier?
Yes, Shell Energy is a green electricity supplier, with 100% of the company's electricity coming renewable energy sources.
In fact, when the company was rebranded from First Utility to Shell Energy all of its customers were automatically switched to 100% renewable electricity, resulting in 700,000 homes across the UK going green overnight.
Is Shell Energy the cheapest?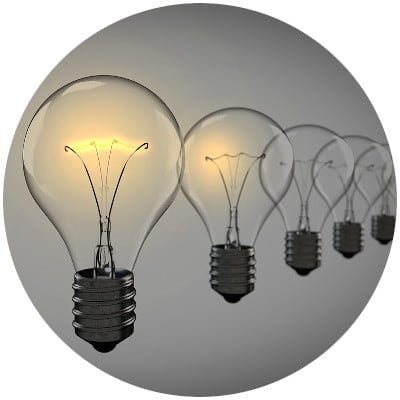 Shell Energy's standard tariffs generally aren't the cheapest, but the company often offers deals on fixed-rate tariffs that regularly rank as some of the cheapest energy prices available.
How much could I save by switching to Shell Energy?
Exactly how much you might save by switching will depend on whether you sign up for one of Shell's fixed-rate tariff deals or opt for a standard variable-rate tariff.
Needless to say, the tariff you're currently on and how much energy you usually use will also affect you much you could save by switching, so the best way to get an accurate figure is to use Quotezone.co.uk's energy comparison service to compare suppliers and tariffs.
Does Shell Energy supply gas as well as electricity?
Shell Energy doesn't supply gas as a standalone utility, but as withas with Fairerpower, Pure Planet, Boost Power, Together Energy and Igloo Energy, Shell does provide its customers with the option of switching both their gas and electricity by signing up for its dual fuel tariff.
How long does it take to switch to Shell Energy?
Shell Energy strives to meet the terms of the Energy Switch Guarantee, a voluntary pledge to making switching more straightforward and ensuring customers are switched in 21 days or less.
Is Shell Energy the same as Usio Energy?
No, but it does supply electricity to many customers that were formerly served by Usio.
Usio Energy was a small, independent energy provider that went bust and ceased trading in October 2018. Ofgem appointed First Utility as the supplier of last resort for Usio's 7,000 customers, and since First Utility has now rebranded to Shell Energy that brand is now the supplier for many of those customers.
Does Shell Energy provide its customers with smart meters?
Yes, Shell Energy has committed to offering to install a smart meter for all of its customers, free of charge, by 2020. This is part of the UK government's national 2020 rollout.
Does Shell Energy charge exit fees?
If you're on a variable tariff you won't be charged a fee when you switch to another provider, but customers that have signed up for one of Shell Energy's fixed-rate tariffs will incur an early exit fee if they want to switch before the end of their contract.
Has Shell Energy received good customer reviews?
According to Trustpilot 71% of Shell Energy reviews have rated the supplier as 'excellent' or 'great', although it's worth pointing out that some of the negative reviews actually relate to the collapse of Usio Energy, which went bust in October 2018.
Ready to switch? Compare Shell Energy's gas and electricity tariffs now
This information provided by Quotezone is not intended to be and should not be construed as advice. The information is publicly available and is correct as of 9th August 2017
* Ofgem research finds comparing and switching supplier or energy tariff can make a big difference to your gas and electricity bills – with annual savings of around £300 available please see https://www.ofgem.gov.uk/consumers/household-gas-and-electricity-guide/how-switch-energy-supplier-and-shop-better-deal
** Over 250,000 people switch energy company or tariff every month. Please see https://www.energy-uk.org.uk/our-work/retail/switching.html
To see the latest monthly switching stats, please visit Energy UK's website: http://www.energy-uk.org.uk/publication/293-research-and-reports/switchingreports.html"