Compare gas & electricity rates and providers
Cheap Gas and Electricity Tariffs
Save £300 on your annual energy bills*

Over 250,000 people switch every month**
We compare these suppliers and more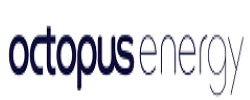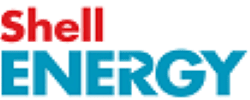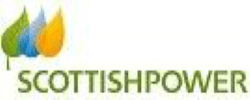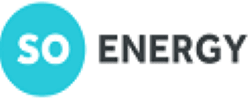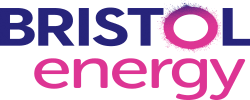 ---
What people have to say about us
Very easy website to use, vast amount of quotes to choose from and lots of information about each policy. Good prices as well.
the price was right and the customer service excellent.
Poulton-le-Fylde, United Kingdom
4.75/5 from 2911 customer reviews
Compare Gas and electricity tariffs
---
Utility bills are likely to be one of your biggest household expenses, but are you paying more than you need to? Data from industry regulator, Ofgem, highlights a staggering difference of more than £300 between the highest and the lowest dual fuel tariff on the market. To ensure you're getting the best deal – here's what to consider.
Why should I compare gas and electric prices?
This probably goes without saying, but one of the main reasons for comparing gas and electricity prices is to find a cheaper tariff. But comparing isn't just about saving cash, you might want to look at:
Customer satisfaction – if you aren't happy with the service you're currently getting, comparing customer reviews of other providers might encourage you to switch.
Green energy – if you want to take a more proactive approach to the environment, you may decide to switch to a green energy supplier that actively sources their energy from renewable sources.
What factors should I consider if I'm looking to find the best gas and electricity prices?
When you compare gas and electric prices, there are two main costs to factor in:
Cost per kilowatt hour (kWh) – gas and electricity is measured in kilowatt hours and suppliers will charge you for every unit you use. Prices vary but the average cost of electricity is 14p per kWh and gas is 3.8p per kWh.
Standing charge – this is the amount it costs to supply your home with gas and electricity. Almost all providers will calculate this as a daily charge, but cost ranges from 10p – 80p per day for gas and 5p – 60p for electricity. With such vast differences, it's important to check the standing charge as it can have a big impact on the overall cost of your bills.
Comparing both of those prices will help ensure you get value for money. Sometimes, suppliers that offer very cheap gas and electricity tariffs might have higher standing charges which can significantly affect what you pay.
What gas and electric tariffs are there?
Gas and electricity plans are called tariffs and while suppliers set their own prices based on things like wholesale and distribution cost, tariffs broadly fall into these types:
Variable tariff – energy costs can go up or down based on the wholesale prices of gas or electricity. You'll benefit if prices fall but can expect to pay more if they rise which makes these tariffs unpredictable so not ideal if you're trying to stick to a budget.
Standard variable tariff (SVT) – this is a type of variable gas and electric tariff often known as a default tariff and is typically one of the more expensive plans offered by any one supplier. You can unwittingly roll over to an SVT if you haven't agreed a new deal when your existing contract ends.
Fixed tariff – the unit price of gas and electricity is fixed for an agreed period of time (usually 12 or 18 months). These are typically some of the most popular and competitively prices plans on the market. Bear in mind that your bills can still go up or down depending on how much energy you use but if your use is consistent, it can help you budget.
Dual fuel tariff – this is where you buy both gas and electricity from one supplier. Dual fuel plans often come with incentives like discounts or cashback so they can provide good value for money. It's also less admin for you to manage as you only have one energy firm to deal with.
Green tariff – gas and electricity is sourced from renewables such as wind, solar, hydroelectricity or biogas. Firms usually supply a minimum percentage of renewable energy or promise to fund environmental projects.
Economy 7/10 tariff – you'll need a specific Economy 7 or 10 meter to benefit from these tariffs. These plans have two prices – one cheaper than the other. The price you pay depends on the time of day, for example Economy 7 typically gives you 7 hours of cheap electricity at night. These tariffs can be good if you're able to put appliances on a timer and make the most of reduced rates.
Prepayment tariff – this is where you pay for your energy before you use it. In most cases, you'll be given a key, token or card to 'top up' with money and then insert into the meter. Some suppliers now use an app that you can top up online instead. Prepayment or prepaid tariffs are often relatively expensive compared to many others and meters are usually installed if energy users have had problems paying bills in the past.
What is the cheapest electricity and gas tariff?
Tariffs frequently change so it's difficult to pinpoint the cheapest suppliers at any point in time. But regularly comparing gas and electricity prices can give you a good idea of the types of deals available at that time, so that when your current contract comes to an end you're ready to switch. Letting your contract lapse and ending up on your supplier's default gas and electric tariff could mean you end up paying more than you need to.
Who is the best gas and electricity supplier?
This really depends on what you're looking for – for example customer service might be top of your priority list or you may choose a provider that uses green energy.
You should also consider how you want to manage your account. Whether you prefer paper billing or online account management, check what options are offered.
How long does it take to compare gas and electricity prices?
It takes just a few minutes to compare gas and electricity prices. All you need is a recent energy bill which shows the tariff you're on, along with your energy usage. We'll then search all available deals on the market and you can choose what suits you – that's all there is to it.
When is the best time to switch electric and gas suppliers?
If you're on a fixed rate gas and electric tariff you'll have something called a switching window – it opens 49 days before your contract is due to end. Switching during this period means you won't pay any exit fees if you decide to leave your old supplier for a new one.
You can still change your gas and electricity supplier even if you're not in your switching window but there may be penalties for doing so – if there are, it should be clearly set out in your contract.
If you're on a default tariff, then the good news is that you probably won't face any exit fees regardless of when you decide to switch (but check the terms from your provider).
How long does it take to switch electric and gas suppliers?
Some switches take place in as little as 16 days but they shouldn't take any longer than 21 days. Your new supplier will also oversee the entire process so the only things you'll need to do are take final meter readings and settle any outstanding bills.
You also have a 14-day cooling off period so it's ok to change your mind – just let your supplier know.
Search for cheaper gas and electric prices at Quotezone.co.uk
As an independent comparison site, you can trust us to bring you unbiased help and advice that will help you cut your energy bills. To find a new tariff and save money, simply start your quote right now.
This information provided by Quotezone is not intended to be and should not be construed as advice. The information is publicly available and is correct as of 9th August 2017
* Ofgem research finds comparing and switching supplier or energy tariff can make a big difference to your gas and electricity bills – with annual savings of around £300 available please see https://www.ofgem.gov.uk/consumers/household-gas-and-electricity-guide/how-switch-energy-supplier-and-shop-better-deal
** Over 250,000 people switch energy company or tariff every month. Please see https://www.energy-uk.org.uk/our-work/retail/switching.html
To see the latest monthly switching stats, please visit Energy UK's website: http://www.energy-uk.org.uk/publication/293-research-and-reports/switchingreports.html"