Compare business gas prices and switch today
Cheap Business Gas Tariffs
Save £300 on your annual energy bills*

Over 250,000 people switch every month**
We compare these suppliers and more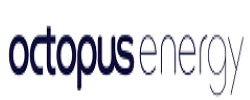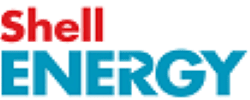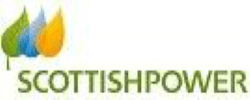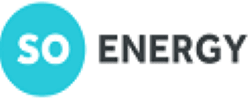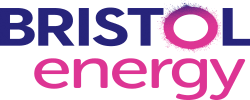 ---
What people have to say about us
Very easy to use website would definitely recommend!
Doncaster, United Kingdom
Easy web site to use also got my car insurance 150 pounds cheaper well worth the visit to Quotezone
4.74/5 from 2242 customer reviews
Compare Business Gas Prices – Switch Gas Suppliers
With Quotezone you can compare gas prices and help reduce your energy bills.
---
Business gas might be essential but that doesn't mean you should pay over the odds for it.
Comparing business gas prices can help keep your business energy bills under control – boosting your bottom line. Here's what to consider if your energy contract is up for renewal.
Why compare business gas?
It's a good idea to compare business gas because:
You could save money – business energy is a competitive market and comparing can help ensure you're getting value for money on your business gas bills.
You could experience better customer service – if you're not happy with your current provider, comparing reviews of business gas suppliers could help you find one with higher levels of customer satisfaction.
You could reduce your carbon footprint – switching to a business gas supplier that sources renewables can help lower the impact of your energy use on the environment.
How is business gas different to domestic gas?
Buying gas for your business isn't quite the same as comparing gas suppliers for your home. There are several key differences, including:
The length of the contract – if you're comparing domestic energy suppliers you'll find that most of their contracts last around 12 to 18 months, but plans with commercial gas suppliers tend to last a lot longer. In fact, typical business gas contracts can last up to five years.
When you can switch – technically, you can switch your domestic gas or electricity supply to a different provider at any point in your contract although you might have to pay early exit fees. With business gas, you can only switch when your 'switching window' opens – this is usually six months before your official contract end date.
Bespoke tariffs – the cost of business gas is tailored to your needs and can be influenced by the size of your business, how much you use and the type of contract you agree to. This is unlike domestic gas where you buy into a predefined energy tariff on the same terms as thousands of other customers.
No cooling off period – if you switch business gas supplier, there is no cooling off period so it's important to be aware of all the terms and conditions set out in your contract before you sign up.
What factors should I consider when I'm comparing business gas rates?
When you compare business gas prices, you'll need to look at:
Cost per kilowatt hour (kWh) – business gas is measured in kilowatt hours and you'll be charged for every unit you use.
Standing charge – this covers the cost of supplying gas to your business premises. It's charged at a fixed daily rate.
You'll only be able to make a fair business gas comparison by taking into account both of these figures. For instance, cheap business gas deals might charge very little per kilowatt hour but the standing charge could be very high – adding a significant amount onto bills.
What types of business gas tariffs are there?
As well as the amount of gas you use, the type of contract you agree to will also influence what you pay. Although business gas suppliers set their own specific terms and conditions, tariff plans generally fall into one of these types:
Fixed rate – the cost of gas per kilowatt is fixed for the length of your contract. Your business gas bill can still go up or down depending on how much you use. If the amount of gas you use is consistent, it can help you budget but remember – you won't be able to change to a new deal until your switching window opens.
Variable rate – the unit price of your business gas fluctuates and can go up and down which makes these plans unpredictable. You'll benefit if wholesale gas prices go down, but you could end up paying more if they rise – even if your gas consumption stays the same. On the plus side, these plans are flexible so you should be able to switch to a new supplier at short notice.
Green – if you opt for a green tariff a percentage of the gas you use will be from renewable sources. Your green energy supplier may also invest in eco projects and look for greener ways of producing gas.
Who are the best business gas suppliers?
Choosing a business gas supplier comes down to your own preferences so it's almost impossible to highlight one supplier as better than another.
While price will undoubtedly influence the decision you make, it's worth thinking about other factors too. For example, it's a good idea to check customer ratings and reviews to see how well suppliers perform in terms of resolving issues and call waiting times.
You might also want to consider other features. Some suppliers offer add on services such as boiler and gas safety checks or UK based call centres open 24 hours a day, 7 days a week.
How do I switch business gas suppliers?
Switching business gas is much like switching your domestic supply and it's quick and easy to do. When you find a plan you like the look of, contact the supplier and let them know you want to switch to them. They'll liaise with your existing business gas provider and between them, they'll organise the changeover.
The only things you'll need to do are settle outstanding bills and take a final meter reading.
Gas suppliers all use the same pipes and ducts, so your supply won't be disrupted and there is no need for new pipework to be laid. The only thing that will change, is the cost of your business gas.
Can I use business gas if I work from home?
If you work from home you can switch to business gas, but only if you use a certain amount of gas for business purposes. For instance, some suppliers say that 50% of the gas you use must be for your business although that percentage varies between suppliers so you'll need to check if this is something you're considering.
Can I get a VAT discount on my business gas rates?
Business gas is cheaper per kilowatt compared to domestic gas, but commercial gas is charged 20% VAT. By comparison, you only pay 5% VAT for domestic gas.
You can get a 15% discount on commercial gas VAT if you only use a small amount – around 145kWh per day (you can find this information on your bill). If you think this applies to you, ask your business gas supplier for a VAT declaration form.
Compare business gas prices
Comparing business gas takes just a few minutes but it could make a big difference to your outgoings and can help you budget your business expenses more effectively.
Plus, when you compare with us you can be confident about getting great value for money as we'll bring you all the available deals on the market.
We're also accredited by industry regulator Ofgem, which means you can trust us to deliver free, unbiased and completely independent advice. We're here to help you and your business, so why not start your quote right now.
This information provided by Quotezone is not intended to be and should not be construed as advice. The information is publicly available and is correct as of 9th August 2017
* Ofgem research finds comparing and switching supplier or energy tariff can make a big difference to your gas and electricity bills – with annual savings of around £300 available please see https://www.ofgem.gov.uk/consumers/household-gas-and-electricity-guide/how-switch-energy-supplier-and-shop-better-deal
** Over 250,000 people switch energy company or tariff every month. Please see https://www.energy-uk.org.uk/our-work/retail/switching.html
To see the latest monthly switching stats, please visit Energy UK's website: http://www.energy-uk.org.uk/publication/293-research-and-reports/switchingreports.html"