No Standing Charge Tariffs Comparison
No Standing Charge Tariffs
Save £300 on your annual energy bills*

Over 250,000 people switch every month**
We compare these suppliers and more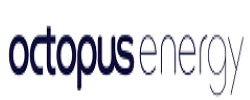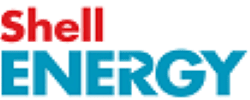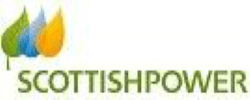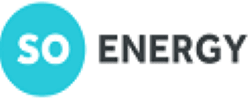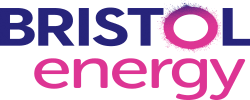 ---
What people have to say about us
the price was right and the customer service excellent.
Poulton-le-Fylde, United Kingdom
Easy and great quote
Royal Tunbridge Wells, United Kingdom
4.75/5 from 2907 customer reviews
Compare No Standing Charge Tariffs
---
If you spend a lot of time away, have a second home or holiday let, standing charges on energy bills can result in you paying more than you need to. Here, we take a look at no standing charge tariffs which could help you manage your gas and electricity costs.
What is a standing charge?
Standing charges cover the cost of supplying energy to your home – for example, transportation costs and keeping you connected to the energy network. The easiest way to think of it, is that it's like the line rental charge for your landline or broadband.
Energy providers set their own standing charge, which is a fixed, daily rate that ranges from:
5p to 60p per day for electricity
10p to 80p per day for gas.
Because standing charges are a daily cost, they can add a significant amount on to bills. At the higher end of the scale, you could find yourself paying up to £292 (80p x 365) in standing charges every year, even if you're not using any gas or electricity.
Do I have to pay the standing charge if I'm away?
Yes, if your tariff has a standing charge, then you need to pay it regardless of whether you're using any gas or electricity. So, if you had a holiday home that was empty for six months of the year, you'd still be expected to pay the daily standing charge.
What is no standing charge energy?
These are tariffs that have no standing charge for electricity or gas; they're also sometimes called zero standing charge tariffs.
Are there energy suppliers without standing charges?
There are a handful of suppliers who offer tariffs without standing charges, but not many. Current providers offering a zero standing charge tariff include:
Some providers are more flexible with their standing charges than others. For example, E.ON will remove the standing charge if you don't use any energy in a property you've become responsible for (for instance, if you've inherited it). In this instance, you'll only pay the standing charge when you start using gas or electricity in the property.
What are the pros and cons of a no standing charge tariff?
One of the main benefits of a 'no standing charge tariff' is that you only pay for the gas and electricity you use when you use it. So, if you're a low energy user or the house is empty for long periods of time, you're not paying for a supply you don't use.
No standing charge gas and electricity can also make it easier to compare tariff plans as you only have one cost (the cost of energy) to compare. This is because energy is charged per kilowatt hour (kWh) so in most cases, you'll need to look at the cost of gas or electricity per kWh plus the standing charge. Having to check two prices can make it more difficult to keep track of the true cost of energy.
On the flip side, there are only a few energy suppliers without standing charges, so your choice is much more limited. Also, it's important to realise that 'no standing charge' doesn't necessarily mean cheaper gas and electricity tariffs. In many cases, it simply means you'll be charged more for each kilowatt hour of energy you use instead.
Is no standing charge energy worth getting?
Whether a no standing charge tariff is right for you really does depend on your circumstances so you'll need to weigh up the costs involved. For example, if you find a fixed rate tariff with low standing charge, it could be better value compared to a tariff with no standing charge but where the cost of energy per kilowatt is very high.
One scenario where a 'no standing charge' energy tariff might be a good option is if you own a second home that is currently unoccupied, since it could mean you only have to pay for energy if and when you visit the property.
Before you make a decision, think about:
How much energy you use – this will be on a recent bill.
All the costs involved – compare the cost of tariffs with and without standing charges to see how they stack up.
Service – don't forget, there is limited choice when it comes to no standing charge energy suppliers, so you won't necessarily have much option when it comes to customer service levels.
Availability – your location can affect tariff type so no standing charge energy might not even be available where you live.
Do standing charges apply to prepayment meters?
Yes, standing charges also apply to prepayment meter tariffs although you can currently get pay as you go energy with no standing charge from Utilita.
Can I get no standing charge electricity and gas for business?
You can, although the same principles apply to business energy too, so if you're looking for a business electricity or business gas tariff that doesn't impose a standing charge your choice is likely to be limited. There's also no guarantee that a zero standing charge business tariff will result in cheaper energy bills.
This information provided by Quotezone is not intended to be and should not be construed as advice. The information is publicly available and is correct as of 9th August 2017
* Ofgem research finds comparing and switching supplier or energy tariff can make a big difference to your gas and electricity bills – with annual savings of around £300 available please see https://www.ofgem.gov.uk/consumers/household-gas-and-electricity-guide/how-switch-energy-supplier-and-shop-better-deal
** Over 250,000 people switch energy company or tariff every month. Please see https://www.energy-uk.org.uk/our-work/retail/switching.html
To see the latest monthly switching stats, please visit Energy UK's website: http://www.energy-uk.org.uk/publication/293-research-and-reports/switchingreports.html"