Compare energy suppliers
Compare Planet Planet
Save £300 on your annual energy bills*

Over 250,000 people switch every month**
What people have to say about us
Found the cheapest car insurance theough Quotezone! Saved aprox £200! Thank you
Website was quick and easy to use with comparable quotes to choose from. The cost of additional extras like legal cover and breakdown were shown making it easy to choose my new cover, at a much lower quote than my renewal price.Will use again next year
Edinburgh, United Kingdom
4.75/5 from 2902 customer reviews
Compare Energy Prices with Pure Planet
---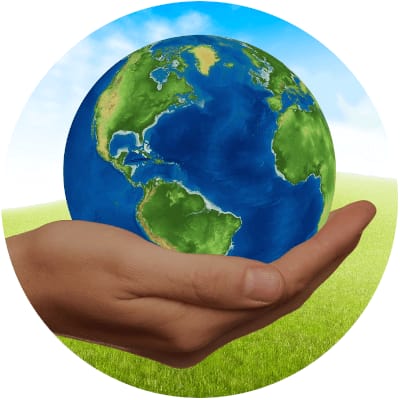 Launched by the founders of Virgin Mobile, Pure Planet is the UK's first app-based renewable energy supplier, and one of just a handful of the country's energy companies that offer both 100% renewable electricity and 100% carbon-offset gas.
Headquartered in Bristol in the South West of England, Pure Planet has created an innovative and cost effective approach to paying for your energy – a membership model that allows domestic energy customers to pay a monthly membership fee in exchange for receiving their energy at the wholesale price rather a retail price.
That pricing model can have a significant impact on your energy bills, with Pure Planet indicating that its 100% renewable energy prices are on average 20% lower than the price you'd pay for non-renewable energy from other suppliers.
If you'd like to see how much you could save on your energy bills by switching to Pure Planet why not use our energy comparison service to compare gas and electricity tariffs now?
Does Pure Planet supply gas?
Yes, Pure Planet is able to supply gas in addition to electricity, but in line with many of the UK's other smaller energy suppliers (Nabuh Energy, M and S Energy, Shell Energy and Igloo Energy, for example), Pure Planet supplies gas as part of its dual fuel tariff rather than as a standalone utility.
Unlike some other suppliers, though, Pure Planet's electricity supply is 100% renewable while its gas supply is 100% carbon-offset, making it a popular choice with environmentally conscious tenants and homeowners.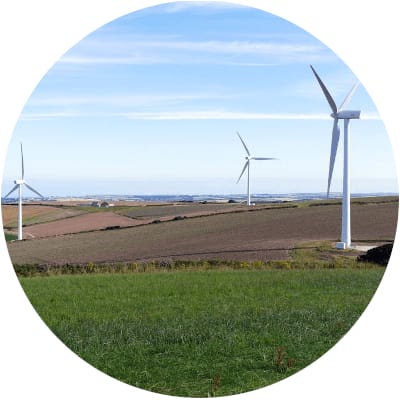 Does Pure Planet supply business energy?
No, Pure Planet is fully focused on supplying green energy to domestic energy customers, and as such the company doesn't supply business energy. If you own or run a small business we do have a business energy comparison service you can use, though.
How much could I save on my domestic energy bills by switching to Pure Planet?
The exact amount you'd save if you switched energy suppliers would be based on a range of different variables, including the supplier you're currently with, the tariff you're currently on and how much energy you usually use each month, so it's difficult to quote a personalised cost saving until you use our energy comparison service to compare suppliers and tariffs.
However, according to Pure Planet's own data their 100% renewable energy is 20% cheaper, on average, than the price you'd pay for polluting energy from other UK suppliers.
Which tariff should I choose if I'm switching to Pure Planet?
Variable tariff offers freedom and flexibility. There's no fixed contracts and no exit fees. We protect unit rates for your first two months. After that, they can go up or down. We always give at least 14 days notice of a price increase.
No exit fees
No fixed contract
Price protection for two months
Fixed tariff means that we lock in the price of unit rates and Membership fee (standing charge) for a year — we guarantee no price rises for this period. Peace of mind, no worries — whatever happens. As we buy energy up front, there is an exit fee of £30 per fuel in case of early switch away.
Unit rates fixed for 12 months
No price rises, no surprises
£30 early exit fee per fuel
According to Pure Planet's customer reviews is this company a good choice if I'm thinking of switching?
Pure Planet has received over 2,500 five star reviews on Trustpilot, with many customers praising the company's transparent pricing, while many others have indicated that its energy app helps them stay on top of their energy usage.
Does Pure Planet have a standing charge?
Pure Planet charges a monthly membership fee, which basically is its standing charge.
How much is the membership fee?
Pure Planet's membership is £8 a month if the company is supplying your electricity, and £16 a month if it is supplying both gas and electricity.
Those membership fees are in addition to the cost of the energy you use in your home, but Pure Planet supplies that energy at the wholesale price.
Ready to switch? Compare Pure Planet's tariffs now
This information provided by Quotezone is not intended to be and should not be construed as advice. The information is publicly available and is correct as of 9th August 2017
* Ofgem research finds comparing and switching supplier or energy tariff can make a big difference to your gas and electricity bills – with annual savings of around £300 available please see https://www.ofgem.gov.uk/consumers/household-gas-and-electricity-guide/how-switch-energy-supplier-and-shop-better-deal
** Over 250,000 people switch energy company or tariff every month. Please see https://www.energy-uk.org.uk/our-work/retail/switching.html
To see the latest monthly switching stats, please visit Energy UK's website: http://www.energy-uk.org.uk/publication/293-research-and-reports/switchingreports.html"