Pay As You Go Energy Comparison
Pay As You Go Energy
Save £300 on your annual energy bills*

Over 250,000 people switch every month**
We compare these suppliers and more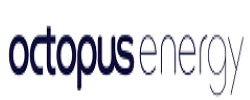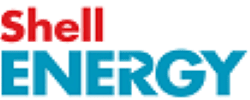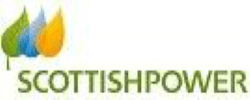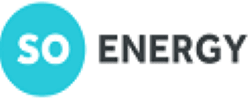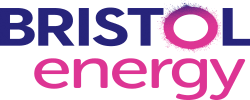 ---
What people have to say about us
Very easy website to use, vast amount of quotes to choose from and lots of information about each policy. Good prices as well.
the price was right and the customer service excellent.
Poulton-le-Fylde, United Kingdom
4.75/5 from 2911 customer reviews
Compare Pay As You Go Energy
---
Paying for your energy as you use it does have its advantages, but it can also mean you spend more compared to households that pay for bills monthly or quarterly – here's how pay as you go gas and electricity works.
What is pay as you go energy?
Pay as you go energy means you pay for your gas and electricity before you actually use it. If this applies to you, your home is likely to have a type of meter called a prepayment meter.
Prepayment meters come with a key, token or card which you'll need to top up with money. Inserting the key into the meter credits it with the money you added to the card. As you use energy, the amount of money (or credit) on your meter gets smaller until you top it up again.
You'll be able to top up your key or pas as you go energy card at Post Office stores, PayPoints and Payzones.
What happens if I lose my pay as you go electricity key?
If you lose your pay as you go electric and gas meter key, let your supplier know as soon as possible. They'll arrange for a new one to be sent to you straight away. Bear in mind that you might be charged for a replacement.
What are the benefits of pay as you go electricity and pay as you go gas?
One of the main benefits of pay as you go energy is that you won't face unexpectedly high gas or electricity bills which can help stop you from getting into debt. Also, being able to see how much credit you have left puts you in control of your own energy usage.
But, there are several downsides to pay as you go energy too, for example:
Tariffs tend to be expensive compared to tariffs for standard meters.
You can run out of gas or electricity if you forget to top up.
You need to remember to credit your meter before you go away to ensure appliances like your fridge or freezer still work.
Can I compare pay as you go tariffs?
The good news is that you can still compare pay as you go tariffs to ensure you get the cheapest pay as you go electricity and gas prices on the market. To find the best deals, you need to look at:
Cost per kilowatt hour – gas and electricity is measured in kilowatt hours (kWh) and suppliers will charge you for every unit you use.
Standing charge – almost all energy suppliers have a standing charge which is the amount it costs to supply your home with gas or electricity. The charge is applied daily so it's important to be aware of what this is as it can have a big impact on how much you spend on bills.
Can I get a smart pay as you go meter?
A smart pay as you go meter communicates with your energy supplier and sends them up to date information. In most cases, it also means you can credit your meter by topping it up online using your bank card.
If you prefer to use cash, you'll be given a smartcard which you can use in a similar way to any other prepay meter key. The difference is, you won't need to insert the smartcard into the meter – once it's been topped up, it'll automatically update and credit your meter.
Can I change my pay as you go gas and electric meter?
Historically, prepayment meters were installed if bill payers had struggled to pay what they owed but they're also common in rented homes – ensuring that landlords don't end up footing the bill for tenants.
If you've bought a house with pay as you go gas and electric meters you can ask to change them to a standard meter and pay bills monthly or quarterly instead. It's worth knowing that some providers will charge you to remove a prepayment meter, so you'll need to budget for this.
You can try and avoid paying for removal by switching to a different supplier altogether and asking them to do it in exchange for your custom. It's at their discretion whether they choose to or not, but it could save you some money.
Search for pay as you go energy suppliers
Quotezone.co.uk's energy comparison service makes it easy to compare a host of different tariffs, including pay as you go tariffs – simply fill in one of our quote forms and we'll bring back the best deals available to you.
This information provided by Quotezone is not intended to be and should not be construed as advice. The information is publicly available and is correct as of 9th August 2017
* Ofgem research finds comparing and switching supplier or energy tariff can make a big difference to your gas and electricity bills – with annual savings of around £300 available please see https://www.ofgem.gov.uk/consumers/household-gas-and-electricity-guide/how-switch-energy-supplier-and-shop-better-deal
** Over 250,000 people switch energy company or tariff every month. Please see https://www.energy-uk.org.uk/our-work/retail/switching.html
To see the latest monthly switching stats, please visit Energy UK's website: http://www.energy-uk.org.uk/publication/293-research-and-reports/switchingreports.html"