Compare Prepayment Energy Tariffs
Cheap Prepayment Meter Tariffs
Save £300 on your annual energy bills*

Over 250,000 people switch every month**
We compare these suppliers and more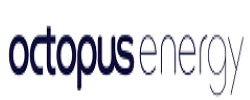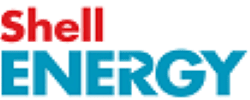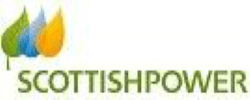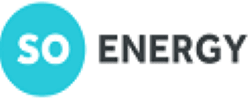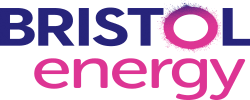 ---
What people have to say about us
Very easy to use website would definitely recommend!
Doncaster, United Kingdom
Easy web site to use also got my car insurance 150 pounds cheaper well worth the visit to Quotezone
4.74/5 from 2242 customer reviews
Prepayment meters
---
Most homes in the UK have a standard energy meter which records the amount of gas and electricity you use so you can pay for it at a later date. But around four million households have what's called a prepayment meter instead – if you're one of them, here's how they work.
What is a prepayment meter?
If you've got a prepayment meter in your home you need to pay for your gas or your electric before you actually use it. Essentially it's providing you with pay as you go energy.
Traditional prepayment meters usually come with a key, token or card which you need to top up with money. You then put this into the meter to credit it with the money you've added. As you use gas or electricity, the amount of credit on your meter reduces until you top it up again.
You can only top up your token at certain stores offering PayPoint or Payzone services. You can also use Post Office outlets.
You can have both prepayment electric meters and prepayment gas meters installed.
What is a smart prepayment meter?
A smart prepayment meter sends up to date information directly to your supplier which is something a traditional prepayment meter can't do.
Smart prepayment meters also let you top up your credit 24 hours a day online. If you don't have online access or prefer to use cash, you can still add money to your meter – usually this will be via a smartcard but instead of putting it into the meter, credit will automatically be added when you top up the card.
What happens if I lose my prepayment meter top up card?
If you lose your key, token or card you should let your provider know as soon as possible so they can send you a replacement. Bear in mind that some providers may charge you for a replacement.
What are the pros and cons of using a prepayment meter?
Prepayment meters aren't as popular as standard meters and although there are some advantages, they're generally outweighed by the downsides. But so that you can make your own mind up, here are some pros and cons:
Prepayment meter pros:
No unexpected or large bills.
Stops you getting into debt with your gas or electricity supplier.
You can see how much credit you have left, putting you in control of your energy usage.
The cost of prepayment energy is monitored by industry regulator Ofgem, so energy prices are becoming more competitive.
Prepayment meter cons:
Your energy tariff will often be more expensive when you have a prepayment meter.
You can run out of gas or electricity.
If you have a traditional prepayment meter, topping up at a shop can be inconvenient.
You need to remember to top up your meter even if you're away to make sure appliances like your fridge or freezer still have power to run.
What is the prepayment meter cap?
The prepayment meter cap was introduced by Ofgem in April 2017. It sets a limit on the amount energy providers can charge per kWh for your gas and electricity. Although energy providers can still set their own gas and electric prices, they can't charge more than the cap.
Ofgem review the limit twice a year (in February and August) to adjust for summer and winter.
Who is the cheapest prepayment energy supplier?
Even though you pay for your energy before you use it, you can still compare prepayment gas and electric tariffs. This is because providers set their own prepayment prices (up to the prepayment meter cap) so the cost of each unit of energy can vary depending on who you buy your energy from.
Providers measure gas and electricity in kilowatt hours (kWh) so you'll need to compare the cost per kWh by provider to ensure you're getting the best deals.
As well as the cost per kWh, you'll need to take into account the standing charge – this is how much it costs to physically supply your home with energy. The standing charge is a daily charge so it can add a significant chunk onto the cost of your gas and electricity.
Why have a prepayment gas and electric meter?
Installing prepay gas or prepay electric meters mean that providers can be sure customers pay for the energy they use. In many cases, prepayment meters are fitted if energy users have struggled with bills in the past.
However, that's not the only reason you might have one – prepay meters are also popular in rented homes so that landlords aren't left to foot the bill if tenants move out without paying for their gas and electricity.
Can I remove a prepayment gas and electric meter?
If you've bought a home with a prepayment meter, you can ask to have it removed and a standard meter installed in its place. There is usually a charge to do this and someone will need to come and take it away. You might also be subject to a credit check so that your provider is confident that you'll meet bill payments.
In some instances, you can avoid paying for a meter removal if you switch to a completely new supplier (and particularly if they are one of the larger firms). Just let them know you want to switch to one of their tariffs but on the condition they remove the existing prepayment meter as part of the deal. Whether they do or not is completely at their discretion, but it could save you some money so it's well worth asking.
Compare for the cheapest prepayment energy suppliers
At Quotezone.co.uk, you can search all available tariffs to find the cheapest gas and electric suppliers for prepayment meters. To see if you could be making savings, simply start a quote online and we'll bring the best deals straight to you.
This information provided by Quotezone is not intended to be and should not be construed as advice. The information is publicly available and is correct as of 9th August 2017
* Ofgem research finds comparing and switching supplier or energy tariff can make a big difference to your gas and electricity bills – with annual savings of around £300 available please see https://www.ofgem.gov.uk/consumers/household-gas-and-electricity-guide/how-switch-energy-supplier-and-shop-better-deal
** Over 250,000 people switch energy company or tariff every month. Please see https://www.energy-uk.org.uk/our-work/retail/switching.html
To see the latest monthly switching stats, please visit Energy UK's website: http://www.energy-uk.org.uk/publication/293-research-and-reports/switchingreports.html"