Compare energy prices from all suppliers
Cheap Energy Prices
Save £300 on your annual energy bills*

Over 250,000 people switch every month**
We compare these suppliers and more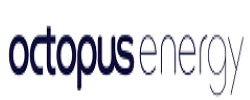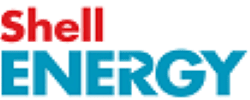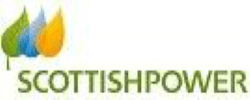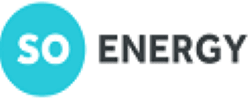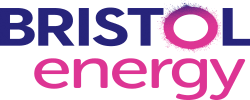 ---
What people have to say about us
First insurance I obtained. Good quotes and easy to distinguish which policy might be best for me ie with or without black box etc
Thank you this is best one
4.75/5 from 2915 customer reviews
Energy Switching: An Overview
With Quotezone you can compare gas and electricity tariffs and help reduce your energy bills.
---
From lowering your bills to finding a supplier that favours renewables, comparing energy prices can bring all sorts of benefits. Yet searching for new deals can feel like an unnecessary chore.
At Quotezone.co.uk, we want to change that which is why we make searching and switching both quick and easy to do. Plus, as an Ofgem accredited comparison site, you can trust us to deliver free, unbiased and independent advice.
Why compare energy prices?
Comparing energy prices on a regular basis can help you find cheaper gas and electric deals which could help cut the cost of bills.
Of course, it's not always just about lowering your costs. For instance, if you're actively looking for ways to reduce your environmental impact, you may feel switching to a green energy supplier with a slightly more expensive tariff represents better value.
What factors should I consider when I compare energy prices?
When you compare energy tariffs, there are two main factors to consider:
Cost per kilowatt hour (kWh) – gas and electricity are measured in kilowatt hours and suppliers will charge you for every unit you use.
Standing charge – this is the amount it costs to supply your home with gas and electricity and almost all suppliers will charge you a daily rate which can range from 5p to 60p per day for electricity and 10p to 80p per day for electricity.
Providers offering cheap gas and electricity per kilowatt hour may have a high standing charge which can push up bills overall.
Looking at both these costs will help you determine whether a particular tariff really is as good a deal as it seems to be.
What information do I need to compare energy tariffs?
When you start your energy price comparison, it's helpful to have a recent bill to hand as it will contain the information you need to complete your quote, including:
Your postcode.
The tariff you're currently on.
The amount of energy you use in kilowatt hours.
How you currently pay your bills (for instance, monthly direct debit).
You can still compare energy prices even if you don't have a recent bill but bear in mind that quotes might not be as accurate.
Does it take long to compare energy tariffs?
Comparing the best energy prices takes just a few minutes – simply fill in our quote form and we'll bring you all the best available gas and electricity deals.
The switch itself shouldn't take any longer than 21 days with some moves taking as few as 16 days. It's also ok if you change your mind – by law you have a 14-day cooling off period (just let the provider know you've changed your mind).
How do I compare energy plans?
Energy plans are called tariffs and while providers set their own prices and terms and conditions, tariffs broadly fall into one of these types:
Variable rate tariff – the price you pay for gas and electricity goes up and down depending on the wholesale cost. It means you'll benefit from lower bills if prices fall but will face higher bills if they rise. A type of variable rate tariff that you'll hear a lot about is the standard variable tariff or SVT. This is also known as the default tariff and every supplier has one. The SVT is usually one of the most expensive on offer but it's usually very flexible and won't have cancellation fees. So, if you're on an SVT and want to switch to a better deal at any point, then in most cases, you can without any penalties.
Fixed rate tariff – the price of gas or electricity is fixed per kWh for an agreed period of time (typically for 12 or 18 months). Don't forget – your bills can still go up or down depending on the amount of energy you use. But if your energy use is fairly stable, a fixed rate tariff can help you budget.
Dual fuel tariff – this is when you buy both gas and electricity from the same supplier. Dual fuel can work out good value as providers often give you a discount for buying both from them. It can also be simpler to manage as you only have one supplier to deal with.
Green tariff – a fixed percentage of your gas and electricity will come from renewable sources such as solar, wind or hydroelectric power.
Economy 7/10 tariff – these tariffs have two energy costs, a cheaper off-peak price and a higher peak-time tariff but you'll need a specific economy 7 or 10 meter to qualify for these plans.
Prepayment tariff – you'll need to pay for your gas or electricity before you use it by topping up a key, token, card or app with money. Prepayment tariffs are often expensive, but you do get complete visibility of how much energy you use and how much it costs.
How many people switch when they compare energy suppliers?
According to industry regulator Ofgem, over 750,000 people switched gas or electricity supplier in January 2020 alone, with 18% of switches going to a medium or small supplier.
Figures also show that a typical standard variable tariff for dual fuel, would set households back £1,177 per year. In contrast, the cheapest tariff Ofgem found worked out at £816 – a saving of £361.
Why should I use energy price comparison sites?
Energy comparison sites like us make it easy to search and switch because we do all the hard work for you. To see how much you could save on your energy bills, simply start your quote online.
This information provided by Quotezone is not intended to be and should not be construed as advice. The information is publicly available and is correct as of 9th August 2017
* Ofgem research finds comparing and switching supplier or energy tariff can make a big difference to your gas and electricity bills – with annual savings of around £300 available please see https://www.ofgem.gov.uk/consumers/household-gas-and-electricity-guide/how-switch-energy-supplier-and-shop-better-deal
** Over 250,000 people switch energy company or tariff every month. Please see https://www.energy-uk.org.uk/our-work/retail/switching.html
To see the latest monthly switching stats, please visit Energy UK's website: http://www.energy-uk.org.uk/publication/293-research-and-reports/switchingreports.html"