Powershop UK
Compare Powershop UK Tariffs
Save £300 on your annual energy bills*

Over 250,000 people switch every month**
What people have to say about us
First insurance I obtained. Good quotes and easy to distinguish which policy might be best for me ie with or without black box etc
Thank you this is best one
4.75/5 from 2915 customer reviews
Compare Energy Prices with Powershop UK today
---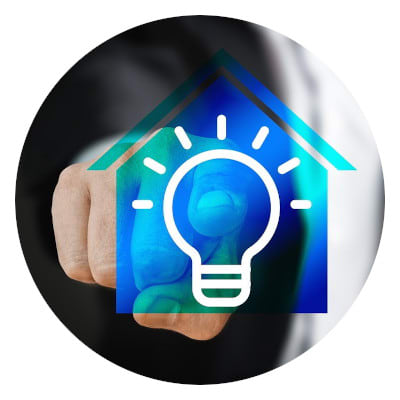 Founded in New Zealand in 2009, Powershop expanded into the UK in 2017 as an electricity-only energy supplier with the financial backing of one of the UK's big six energy companies, npower.
Powershop UK now has tens of thousands of domestic energy customers, and has expanded beyond electricity to launch its dual fuel tariff in 2018.
If you're thinking of switching your energy supplier and would like to compare Powershop UK's tariffs with those of the other main energy suppliers why not use our energy price comparison service now? It's free to use, and you're under no obligation to switch.
Is Powershop UK owned by npower?
In the UK Powershop is a trading name of PS Energy UK Limited, which is a wholly owned subsidiary of npower Limited.
Powershop UK is run as a standalone business, though, which is why the brand argues that its customers are able to enjoy all the benefits of an independent supplier with the stability and backing of npower.
How much could I save on my energy bills by switching to Powershop UK?
Unfortunately there's no universal, one-size-fits-all answer to that question.
The exact amount a domestic energy customer might be able save if they switched to Powershop (or any other energy supplier, for that matter) would be based on a wide range variables, including which supplier they're currently with, the tariff they're currently on, the tariff they're planning to switch to and how much gas and electricity they typically consume, so the best way to get an accurate idea of how much you could save is to use our energy comparison service to compare tariffs.
I'm currently with Powershop UK but I'm thinking of switching – can Quotezone.co.uk help me to do that?
Yes, if you're currently with Powershop UK but are thinking of switching to a different energy supplier then Quotezone.co.uk's energy comparison service can help you to compare tariffs and switch online.
I'm with a different energy supplier but I'm thinking of switching to Powershop – can Quotezone.co.uk help me to compare their prices?
Yes, Quotezone.co.uk's energy comparison service can help you to compare gas and electricity prices from a wide range of suppliers, including Powershop UK, although with some suppliers you won't be able to switch through our site.
Depending on the particular supplier you decide to switch to you'll either be able to complete the switch online via Quotezone.co.uk or else contact the supplier directly to make the switch, but either way you'll be able to use our comparison service to compare tariffs first.
Does Powershop Energy supply gas as a standalone utility?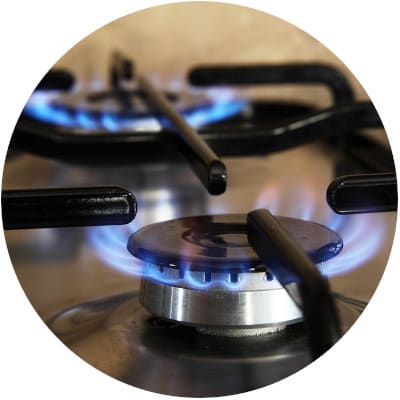 No, not as a standalone supply.
When it launched in 2017 Powershop UK was an electricity-only supplier, but in 2018 the company began supplying gas too.
However, similar to M and S Energy, Boost Power, Shell Energy, Together Energy, Ovo Energy and Igloo Energy and a host of other smaller suppliers, Powershop UK doesn't currently only supplies gas as part of a dual fuel tariff rather than as a standalone supply.
Does Powershop supply business customers?
No, Powershop UK only supplies domestic gas and electricity customers, but you can use our business energy comparison service if you'd like to switch your business energy supplier.
What is Powershop Pro?
Customers that decide to sign up as a Powershop Pro customer get a fixed unit rate for their energy, which the company calls its Baseline Tariff. In practice that means customers pay the same amount for each unit of energy but a different amount each month, since their monthly payments will be directly based on the units of energy they use. They need to supply Powershop with weekly meter readings for this purpose.
Customers that don't want to sign up for Powershop Pro also have the option to choose a more traditional pricing model, which the company calls Powershop Lite.
Does Powershop UK provide smart meters?
No, Powershop UK doesn't currently supply smart meters, although it is currently working to develop this capability.
If you've had a smart prepayment meter installed by a previous supplier and you switch to Powershop the smart meter will function as a standard meter (or a 'dumb meter', as it's sometimes known) until Powershop has developed the capability to support them.
Ready to switch? Compare energy tariffs now
This information provided by Quotezone is not intended to be and should not be construed as advice. The information is publicly available and is correct as of 9th August 2017
* Ofgem research finds comparing and switching supplier or energy tariff can make a big difference to your gas and electricity bills – with annual savings of around £300 available please see https://www.ofgem.gov.uk/consumers/household-gas-and-electricity-guide/how-switch-energy-supplier-and-shop-better-deal
** Over 250,000 people switch energy company or tariff every month. Please see https://www.energy-uk.org.uk/our-work/retail/switching.html
To see the latest monthly switching stats, please visit Energy UK's website: http://www.energy-uk.org.uk/publication/293-research-and-reports/switchingreports.html"